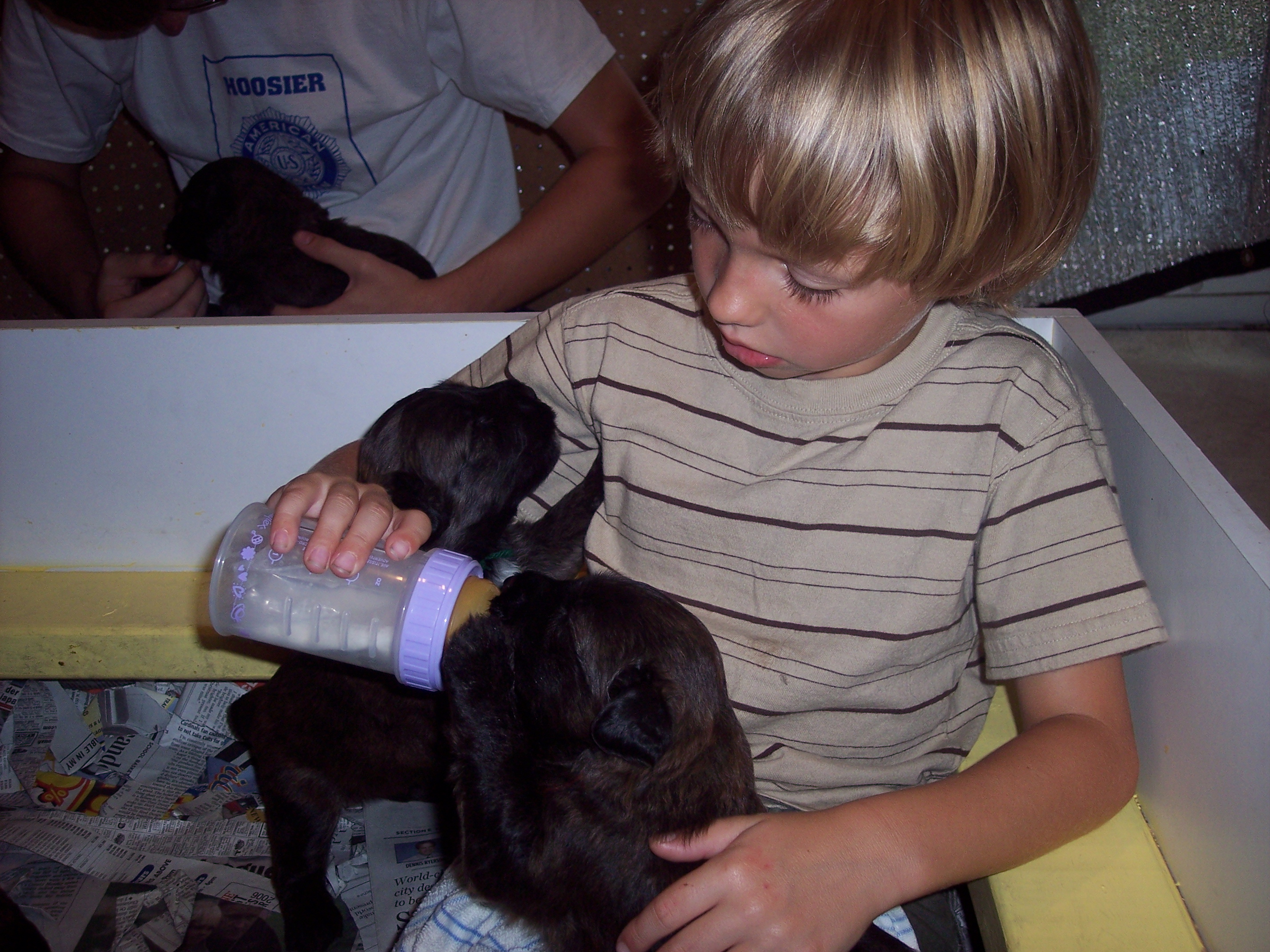 Socialization starts early
Breeding healthy, happy puppies is very important to us. Our breeding dogs are AKC Champions, health tested and certified for Hips, elbows, heart, thyroid and eyes.
Parents have stable temperaments and are loving family companions. All breeding dogs are given appropriate pre-breeding exams and tests. All efforts are made to ensure that puppies are temperamentally sound, conform to the AKC standard for the Bouvier, and are healthy and happy.
When I breed a litter of puppies it is a labor of love,
I believe it is very important to carefully socialize the puppies. All puppies are raised inside my home where they are given individual care and attention. They are handled by children and interact with other animals on a daily basis.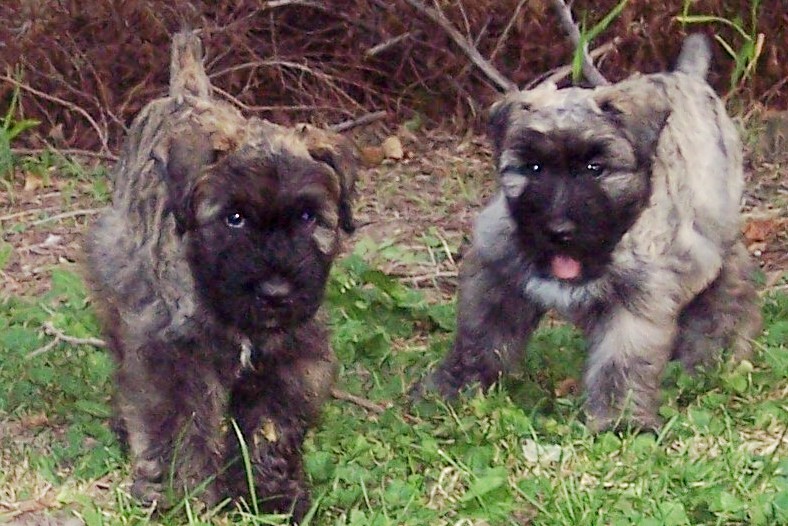 I stand behind the health and temperament of my puppies. If for any reason during the lifetime of your puppy, you cannot keep your puppy, it must be returned to me. We are very protective of our breed and our breeding program, companion puppies are sold on a limited registration with a spay/neuter agreement. *Limited* registration means that the puppy IS AKC registered but not for breeding purposes. If bred, the offspring would not be eligible for registration.
In no way does a limited registration mean the puppy is of lessor quality. Limited registration is done to prevent indiscriminate breeding and pet over-population. We encourage the spay and neuter of all pet animals.

Even if you do not adopt your puppy from me, PLEASE make sure your do your research and buy from a reputable breeder. Someone who health tests for hips, elbows, eyes, heart and thyroid. Someone who breeds for mental soundness. Remember you are adding a member to your family and your family deserves the best. Over the years, you will be glad you bought a dog of the highest quality.


Blue Sky Bouviers are bred on a very select basis. Beautiful top quality puppies available to approved, responsible, loving homes.
Please contact us individually for detail of our contract , puppy availability and cost.
No breedings Planned for 2015 .
when looking for a puppy, please do your research and only buy from breeders who fully health test the parents for hips, elbows, eyes, heart and thyroid.
all Health testing should be certified through OFFA or Penn hip and can be verified on their webistes. Be cautious of any breeder who uses their own source of certification and do not use these established sources of certification.

email : vicki@blueskybouviers.net

Blue Sky puppies are NOT for resale and reserves the right to refuse sale to any one (at anytime) not deemed qualified by them.